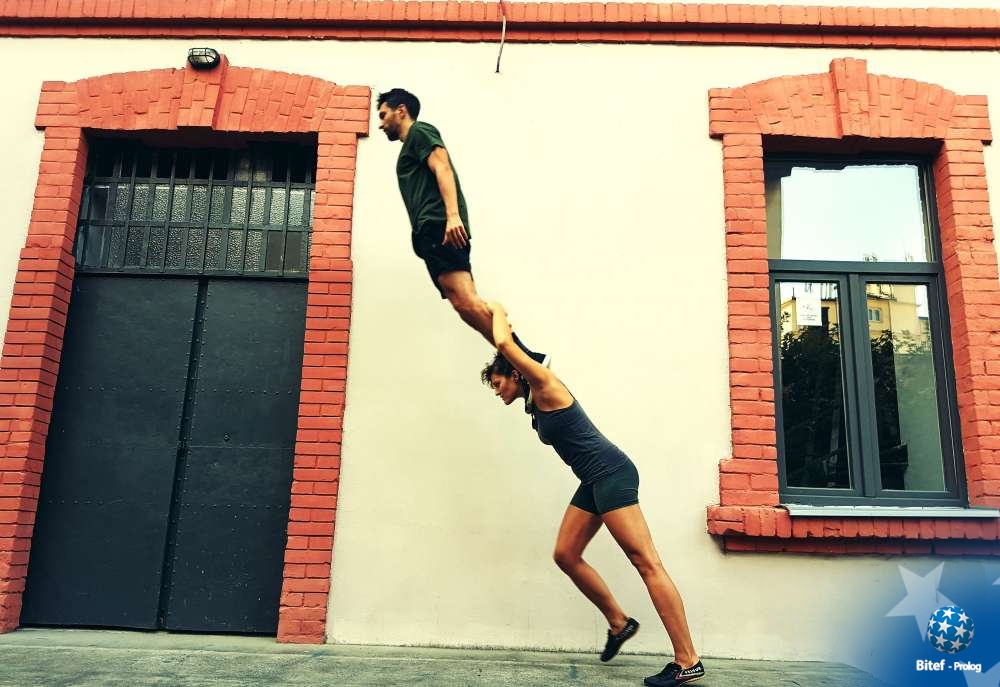 Sometimes completely spontaneous,
Sometimes planned,
Collectively or individually -
Always with a desire and great expectations, we walk through the clover fields.
We give all we have for a repose, for hope, for the symbolic, for identity, for art and skill
For rare limits of freedom, for freedom with no limits.
For successful falls, and for the fall of success.
For today without yesterday, for today without tomorrow.
For 4 the same, for 3 leaves, for 2 paintbrushes and without busts.
Coming to meet the new counting, the new 0.
Cirkusfera is a circus troupe founded in 2009 with an idea to create experimental, three-dimensional collages of movements, music, and imagery. Their shows and performances are the result of twisted art chains, where circus skills, movement, and music merge with the context of informal theatre, where linear narration and direct understanding are avoided. Cirkusfera is dedicated to the development of alternative art scene and the exploration of the so-called circus tradition through an adventurous style of art expression and experimenting with the language of performing arts.
Cirkobalkana festival aims at encouraging contemporary circus art through promotion, presentation, and education of young circus artists in south-east Europe. The festival was initiated in 2013 with an idea of a travelling festival which would be held under a circus tent and which would present local audiences with an insight into new European and world trends in this art. The festival has so far been organized in cooperation with Bitef. The plan was to have its edition again this year but, due to the situation caused by the pandemics, it is limited to its adapted eight edition which will be carried out in several stages.